Senior Marketing Articles I've Published.

Maybe you've seen me around, I like to write!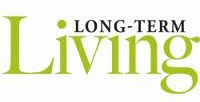 4 lies about marketing senior living
In this article, I'm going to take you on a voyage exploring four marketing beliefs held by most people in the senior living industry. Over time, they've become accepted as true, when indeed they are false.

If I were to rob your community blind, you'll never guess what I'd take
If I were to rob you, I'd take something much more valuable than your property or a few lousy credit card numbers.I'd take your resident database and the goodwill you've established with each and every one of the kind individuals who have become residents.

How to use 'local search' to attract residents
If you look closely on the map of the Internet, you'll notice your own city or town has its very own segment of traffic made up of local people, looking for and buying local stuff. This is called "Local Search." I don't think a community in today's age would be caught dead without a sign on their local highway to help capture drive by traffic. Everybody knows site signage is crucial to success.
Superior marketing success: It's NOT about your community.


The success of your senior living community is dependent on cash flow. Cash flow comes from residents in your target market; not from your community. Marketing is ALWAYS about your target market and never about your community.

The 9 most lucrative words in senior living marketing
When you think of marketing your community, what do you think of? If you're like most senior living communities you probably think of your Yellow Pages ad, your website, newspaper ads, referral sites or whatever else you do to advertise your community. While those answers are not wrong, they're incomplete.

New study finds the terms we use inadvertently offends seniors
The terms we use to describe and communicate with seniors have either positive or negative associations. We recently conducted a new survey asking 1,114 participants their feelings and associations with the language used to describe seniors and senior living.

Marketing Senior Living in Competitive Times
The senior living industry — as you've known it — is dead. What used to be an industry with little competition is now full of fierce competition in most major markets with communities offering the entire gamut of services.

Closely guarded Internet marketing secrets agencies hope you never learn.
Internet marketing is all the rage for those advertising senior living; yet just a few short years ago everyone assumed seniors didn't use the Internet and would never learn how. The point of this article is to clear up common myths and misunderstandings we hear from senior living communities across the country on the topic of Internet marketing.

New Vocabulary Expected As Ageist Terms Get Old
Kevin Williams, president of SeniorMarketing.com, and his partner began "The Survey To End Age Discrimination And Ageist Stereotypes" several months ago that is informally taking the temperature on language used for the 50 and older crowd. It has been distributed online through senior living groups on LinkedIn and through admissions specialists at senior living communities.

Two Senior Living Marketing Mistakes And How To Fix Them
If you've been in the senior living industry for any length of time, you know thatmarketing is getting talked about more and more these days. Sure it's always been discussed, but nothing like today. If you go to a trade show, there's probably a dozen internet marketing companies and other types of marketing companies. On top of that, a lot of the breakout sessions are on marketing and so on.

How To Leverage Your Existing Senior Living Marketing Budget With A Little Known Japanese Business Secret
Rarely have I seen a community that is fully leveraging their marketing budget. Hidden within their existing budget are gems that can lead to more residents that cost less to acquire and boost profits. Following are five example of how to boost the performance of your existing print advertisements whether they're yellow page ads, newspaper ads, or direct mail pieces.

The REAL Truth About E-Mail Marketing For Senior Living
Think of your email inbox for a minute. There are messages you get that are all hype and all sales. What do you do with them most of the time? You either unsubscribe or just delete them without ever reading the message. If there's somebody that always sends good stuff, or does so 90% of the time, you open and READ the message at your earliest opportunity. In senior living, we need to be the people that send important, relevant and fun stuff on a random basis. Or at least make it appear that way.less

Eliminate Low Occupancy Worries Implement A No Walk Strategy
Those of our clients who don't implement a no walk strategy have a hard time overcoming this objection. Those that do, do what it takes to get that person in the room, which you've put so much time and effort into.

Consumer Reviews Critical to Senior Living Communities' Online Presence
"Before they see your website, before they get your sales pitch… they're seeing reviews," said Kevin Williams, president of SeniorMarketing.com, who along with SeniorAdvisor.com hosted a webinar on Wednesday addressing how to use online reviews and local search tools to increase leads and occupancy.

Integrated, Personalized Approach the Holy Grail of Senior Living Marketing
The process of converting a senior living prospect into a moved-in resident has grown longer and costlier since the economic downturn, and marketing campaigns increasingly require an integrated approach that incorporates online and offline components along with a personalized touch.

Senior Living Terms Drive Marketing Success
Terms and phrases often used when marketing for senior housing communities and brands are approaching taboo territory—even commonly used ones like "senior living," according to a recent survey by a marketing firm that specializes in the senior housing industry.

Most Important Marketing Numbers. 2 Must Know Senior Living Marketing Metrics. How Much Money is Your Community Leaving On The Table?
A good senior living marketing program is a combination of art and science. It is important to connect with seniors and caregivers on an emotional level, know their frustrations, desires, and motivators. Requiring them to take action involves the art of knowing them so well, you can write a page from their diary. On the other hand, there is the scientific aspect of senior living marketing.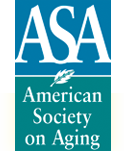 3 Vital Parts of Every Successful Search Engine Marketing Campaign
I've had too many conversations with people who are frustrated because they have used a search engine marketing company in the past with little or no results. The company promised first page rankings, but the campaign ends in failure because they didn't achieve the rankings or the clicks didn't turn to leads. By understanding three fundamental parts of every successful search engine marketing campaign, you can avoid this frustration.

Just like our eyes can capture only a sliver of the full spectrum of light, the keywords our prospects type into search engines are a sliver of a conversation inside their heads.Understand this conversation and you'll be able to beat out your competition the majority of the time. The rest of this article is to help you uncover this conversation.

How a Cursing White Rabbit is Why You Need to Monitor Your Senior Living Community's Reputation
In today's digital world, it's extremely easy for people to capture and share information. A disgruntled employee, unsatisfied resident or parent, or God forbid one of your employees doing something unethical on camera can easily get published online and hurt your community's good reputation.

Ten Ways To Increase The Pulling Power Of Your Senior Living Ads.
"A reader or listener has at each moment but a limited amount of mental power available… The more time and attention it takes to receive and understand each sentence, the less time and attention can be given to the contained idea; and the less vividly will that idea be conceived." – Herbert Spencer in The Philosophy of Style

Marketing "Your Community" And "Senior Living" Can Lead To Terminal Failure
First off, let me clear the air by saying I am not dismissing the idea of marketing. In fact, quite the opposite, I love marketing! But it is important to know the truth about marketing and how to create an effective message.

Residents Are More Important Than Clicks. Are You A Blind Archer With Your Senior Living Online Marketing?
Imagine this scenario. You are on a gameshow competing with 8 other people for a $100,000 cash prize. You and the other people have no experience, but you're asked to shoot a bullseye 70 meters away with an arrow. You have the choice to use a traditional bow and arrow like Robin Hood, or you can use a new compound bow and arrow that has a super powerful scope, is easy to operate and shoots incredibly fast and accurate.


Are You Destined To Make The Same Profit Losing Mistake With Your Senior Living Community?
How does a senior living community stay competitive when their competitors are lowering price all around them? If you are a smart marketer you understand that you don't have to compete on price alone during these tough times. With smart marketing and really targeting the right people you can keep your high prices and even use it as a differentiating factor.

4 Rules For Senior Living and Senior Care Search Engine Marketing (PPC) Campaigns
I've written this article to list out the 4 most important areas a senior living community or senior care company needs to pay attention to when building out a campaign.
A Big Misconception About An "Important" Senior Living Marketing Metric


There's a mistaken belief within the senior living industry I want to dispel. Particularly, with regards to internet marketing. Many people have been conditioned to believe there is an important metric to focus on in their marketing efforts. However, if you happen to be only measuring by this metric, you're shooting blind with your senior living marketing. Worst of all, the results can be downright dangerous!
4 Components To Get Your Community A Top Free Local Search Listing

According to Chitika, 24% of searches have a local intent on Google search results. This means people are using the major search engines to find local businesses and more information locally. This is huge and the search engines have been taking action.
How Senior Living Reviews Affect The Decisions Of Prospects

In today's local internet world, prospects are on the lookout for peer reviews of your community. This is happening before you even get to present them your message, before they see your website, and before they come in for a tour.
What Stock Market Investing Can Teach Us About Senior Living Marketing

Whether you invest yourself or have a broker, you understand the importance of tracking your investments and watching how they're performing over time. Senior living marketing is just like a stock portfolio and must be viewed as an investment.

Marketing to Older Crowds Calls for Differentiation
Lumping seniors and boomers into one group is a marketing pitfall many make when trying to appeal to older audiences, and marketers say the key is to understand and adjust to individual mindsets while using language they identify with.

Marketers – watch your language when addressing Baby Boomers
Don't call Baby Boomers 'elderly', and don't assume they're going to end up in a 'nursing home'. To do so could undermine your overall marketing messages, according to a new survey from SeniorMarketing.com.
Getting Seniors & Adult Children's Attention with Storytelling in Retirement Communities
We're all emotional creatures, and stories have been part of our existence ever since we've been drawing pictures on the walls of caves. People see stories in our industry and say, "That person is just like me, and they trusted them and they went there? Oh, okay. Well, maybe I can trust them, too." They identify with similar struggles and challenges. It's stories that drive us to take action, and stories that drive sales and marketing.