---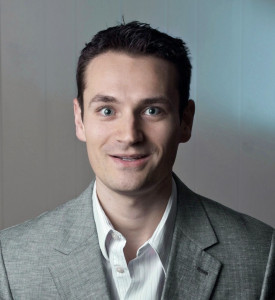 Kevin Williams, President, SeniorMarketing.com
Get Your 30 Minute Marketing Tune Up Here!
(a $300 Value For Free)
Register for a free 30 minute coaching session! We will do a simple analysis of your business and provide you with quick to implement and simple techniques you can use to maximize profits. Fill out the form and you'll be on the right path in no time.
We promise to never spam you. Read our privacy policy to see how we use your information.
Partial List of Services

Lead Generation
Search Engine Marketing
Proactive Referral systems
Direct mail
Strategic alliances
Publicity
Copywriting
Search Engine Optimization
Event Marketing
Flyers/inserts
Yellow pages
Community Outreach
Email marketing
Graphic Design
Rate increase strategies
Cross sell systems
Past client reactivation
Client up-sell
Advanced phone tracking
Advanced internet tracking
Return on Investment (ROI) Tracking
Marketing Director Elite Training
Lead conversion strategies
Relationship conversion tools
Bi-monthly coaching
Tele-seminars
Tiered pricing strategies
Many more…
"We hired Kevin to rebuild and manage our Google, Yahoo, and MSN pay per click campaigns. Within 90 days Kevin reduced wasted adspend by 320%, helped us reach our sales goal, expanded our reach around the internet. Kevin is knowledgeable with PPC advertising I recommend him with confidence knowing he'll get the job done."
Kyle Morham
Litchfield, CT
"I'm very happy with Kevin's work. The site he created for me looks fantastic, and better than that IT BRINGS ME IN BUSINESS!! I have top listings on Google for my market and am getting new customers constantly. If you're looking to have a website generate business for you then call Kevin"
Stephen Wasseluk
Simsbury, CT


I Can't Count How Many Times I've Heard The Following…
"We don't have enough new financially qualified leads for when we're not working our databases. The leads we do have are challenging to turn into tours, take longer to convert, and our residents are an aging population. Despite our longevity in our market and first class reputation, we have a diminished census. Our sales counselors do have the opportunity for more aggressive follow up too. Help…I need to gain market share and increase our income!"

Do You Want To Get The Best Return From Your Marketing Investments?
"Schedule A Free 30 Minute Marketing Tune Up With Me Today. Overcome Profitability Problems That 90% of Struggling Senior Living Communities And Home Care Agencies Face"
Knowing which media to use is time consuming and confusing. There's SEO, SEM, social media marketing, blogging, websites, emails, direct mail, yellow pages, event marketing, community outreach programs, etc…
If you're unsure how to use your current marketing plan to it's full potential…
Unsure how to reach the emotional core of the adult child or senior making the decision…
Then sign up for a 30 minute tuneup where you'll discover the best avenue for YOU to create a consistent flow of financially qualified leads and convert more sales while improving your marketing investments.
I've personally worked on hundreds of marketing campaigns for communities and agencies around the country. I'm regularly published in industry magazines, and give presentations about cutting edge marketing strategies.
Fill out the form to the left, to request a free 30 minute marketing tuneup.



You'll first receive an assessment form that will help determine what you need to reach your goals. This process alone is very valuable.
I review your current efforts and strategies, what's working, what's not, what you offer, and what you want to achieve moving forward.
Then I help you come up with a strategic plan of action to immediately increase your profits.
And there's no charge for this.
Just fill out the form to the top left to get started right away.
We really look forward to working with you.
Thank you,

Kevin M. Williams
President
SeniorMarketing.com
(860) 251-9004
"Kevin thank you for helping update our website and showing me the value of expanding our presence online. I like what you do!" "
Paul Dowd
Bloomfield, CT
"Kevin has guided us with paid advertising strategies along with the idea of creating an informational resource for one of our brands to attract a larger audience online. Kevin is a hard working professional who I highly recommend."
Justin Derosa
New York, NY
"Kevin, I am really impressed by your level of professionalism. I have yet to find someone with the level of service you have shown."
Rottenstein Law Group LLP
New York, NY
"In just two short months we've had 32 requests for driving directions firm from our Google places listing. Kevin set up our listing very quickly and we are now getting leads every month."
Richard Michaud
Middletown, CT
"Kevin, I appreciated your marketing whitepaper. It helped me understand the importance of having a website that generates new business.You are very good at demystifying the process."
Pamela Simeone
Harwinton, CT