Congrats Invite Recipients!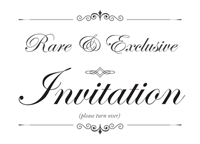 Contact Information:
SeniorMarketing.com
5022 Campbell Blvd., Suite N-3
Baltimore, MD 21236 USA
ATTENTION: Invitation Recipients:

2013 Genius Minds of Senior Living Interview Series
Congratulations! You have been handpicked to participate in the 2013 "Genius Minds of Senior Living" interview series – to accept your invitation, please complete the form below and write the word "interview" in the subject.
We will contact you to schedule your phone interview. All participants will receive a complimentary copy of their interview as well as industry-wide recognition.
[contact_form]
My Warmest Regards,

Kevin Williams
President, SeniorMarketing.com
1-888-523-3311